Business Development & Strategy
A Comprehensive Approach to Propel Your Business Forward
At 95Visual, we believe that a strong foundation is key to success. Established in Santa Clarita, California in 2008, we have been servicing clients in Los Angeles and beyond with personable, and award-winning work. Our vision is for all businesses to have a predictable, measurable sales method. That can't happen without a business strategy. Our focus is on providing our clients with efficient and result-driven solutions, because we understand that your web presence should help your business.
Does 95Visual Sound Like the Right Fit?
Don't leave your business success to chance. Book a discovery call with us today and find out how 95Visual can help you create a business strategy that drives results.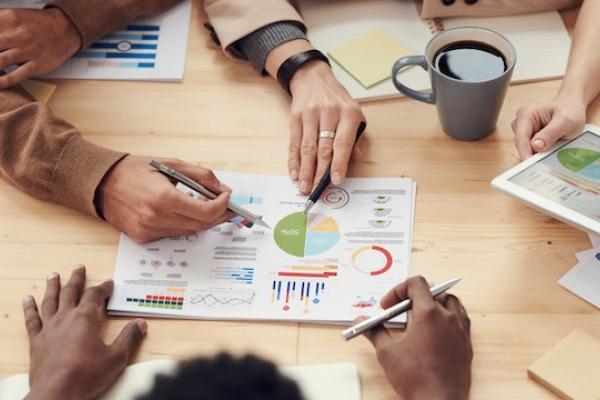 A Solid Business Strategy
A well crafted business strategy is the backbone of a successful business. The business strategy ensures smooth operations, efficient use of resources, and a clear path towards achieving your business goals. For any growing business having a process that improves scalability is often a requirement before starting a marketing campaign. Additionally, a solid strategy can enhance the marketability of a business and make it more attractive for partners, investors, and customers. 
Taking a data driven approach to marketing can help ensure that your efforts are a success. Instead of relying 100% on guesswork, we lead with strategy in every aspect that we can. This approach ensures that your business is not just trying something, but implementing a strategy that has data behind it.
 
What Type Of Business Benefits from Business Strategy?
As businesses grow we see more and more of a struggle to market the business without a given strategy. Thus planning out a strategy in your business, no matter how small, can help to ensure growth for years to come. 95Visual typically works with small to medium sized businesses with a team and looking to grow their business.