Traits of an Effective Website
Do you have an effective website? If you aren't sure, now is the time to evaluate how it's working for you and how it serves to help your business reach its goals. Web design is constantly evolving as businesses depend more and more on screens to represent their identity, services, and products. Your website is often the first impression for a large portion of your potential customers, so you want to be sure everything on it is helping to paint the best picture of your business. With years of experience helping our clients revamp their online presence and reach their web goals, we know what makes an effective website. Maybe you have a marketing background and understand the importance of good branding but aren't as well-versed in how UX (user experience) can affect your business? We have info to help you understand and find the UX solutions you may need. Or perhaps you are a new business and don't know what to include on your About page? To ensure your audience understands why you are the best at what you do, we have some advice that may help with that too. Read on for an in-depth look at what makes an effective website and how you can improve your online presence, beginning with making sure your website is making the right first impression.
If you're reading this and don't currently have a website, we're happy to help! Check out the Services page for all web services 95Visual offers.
How Good is Your First Impression?
A website is the first impression of your business for many customers. Prospective customers use your website to determine whether or not you provide what they need, how professional you are, and why they should choose you over the competition. As soon as a person feels unsafe while browsing, they will close the website. It's very helpful to ask yourself, "Is my website harming my business?" Features that result in fast exits include pop-ups and out-of-touch designs that tell visitors you don't keep up with your website. Your website's job is to help potential customers see that your company is worth taking the time to get to know. Websites should always be viewable across all devices and offer easy navigation as the standard for a user-friendly experience.
Not incorporating these features in your website may be causing potential customers to leave quickly. Luckily we've written a blog post with more information on how your website could be harming your business. Fixing a few simple mistakes could make a huge difference in the traffic on your website.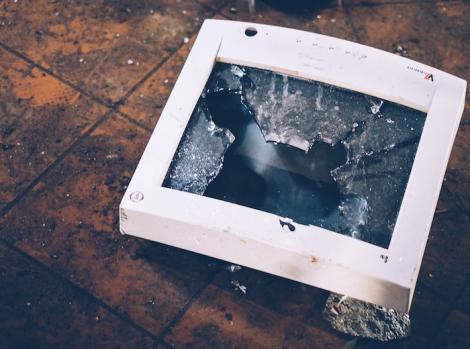 The Website is Part of Branding
Company branding is the difference between having an unforgettable presence or being lost in the industry. Connecting with consumers is essential in creating brand loyalty as social media use steadily increases and tons of businesses enter the market each year. An effective website is part of establishing great branding as it creates another opportunity for customers to experience what makes you great. Creating this experience IS the brand! It's much more than getting logos and fonts to be the same. We have some tips in this post on the importance of a branded website.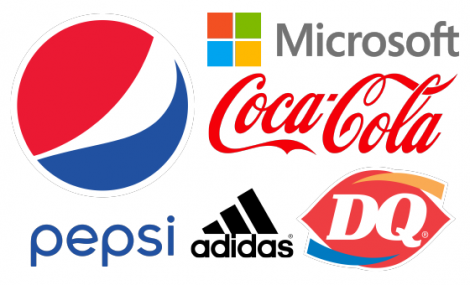 The 95Visual "About" page is one of the most viewed pages on our entire site. Taking into account how important it is to make a connection with an audience, it makes sense that people want to read about who they would be working with first. When users go to the "About" page they want to read about how long your business has been operating, the values you hold, and why you do what you do. These are the foundation for building trust with a potential customer so we recommend being thorough when writing about the 'Why.' Next, they want to read about who is behind the business- consider writing a bio for yourself and asking other key people they may come in contact with to do the same. Our most successful clients have thoughtful "About" pages that include bios about themselves and other leadership as a way for potential clients to build a connection with them even before the first phone call or email is sent. Check out two examples and some more in-depth recommendations on what to put in your "About" page.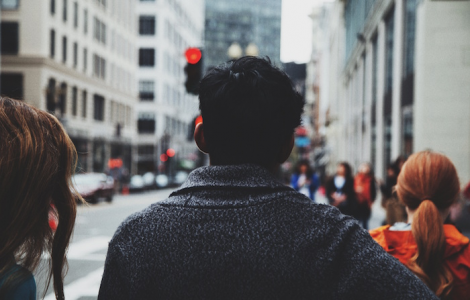 UX is Used to Engage and Build Loyalty
After evaluating your website for ease of use and security, consider how the design affects the entire User Experience (UX)of being on the website. Does your website look inviting and interesting, while displaying all your important information in a manner that makes sense to the user? UX design is all about the user's experience and offers a lot of possibilities for improving your customers' experiences. If a user's first interaction with your business is through the website that experience will be a lasting first impression, which may affect the chance that they choose to use your business or continue their search. Features like hide-and-seek menus and demanding pop-ups can really irritate your audience, causing them to quickly exit and not pursue anything further. We have identified some other common UX mistakes we see on websites.
Think of your UX as a sales associate because exceptional UX is the foundation for building loyalty with your customers. A good design gives users a reason to come back and have repeated enjoyable experiences on a website the same way an employee learning a regular's name at a coffee shop builds a relationship. Managing your website the same way you manage staff is important as more people are spending time in front of their screens. Intuitive navigation and thoughtful organization show users that a business truly cares about the time they spend on the website.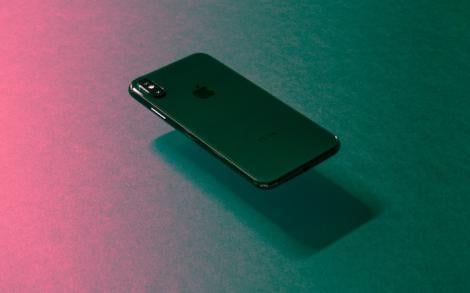 How Much of Your Traffic is Mobile?
More than you may think! Web design is constantly evolving and you may be surprised how many customers are going to search for you through their mobile devices first, or even exclusively depending on what type of service you provide and how quickly they need to find someone. At the beginning of the internet era, designers spent most of their time worrying about how a website should look on a variety of browsers. But when mobile devices grew in popularity they were forced to face a new challenge: creating websites that fit a smaller format. Designers started creating two versions of a website, one to fit desktop screens and one for handheld devices. This created frustration for users though because they would try to access a familiar website from a handheld device but it would not look or feel the same. Now it has evolved to what we call responsive design, which has been normalized over time and become standard practice for website design. Website designs should now be capable of adapting to many different screen sizes. Throughout your everyday life you see people all around you using various devices, from different laptop or desktop computers to all types of mobile devices. We recommend taking a mobile-first approach as a result of our experience with the evolution of devices and how it has affected design. Read more about this approach on the blog "What is a Mobile-First Approach and Why Should I Do It?"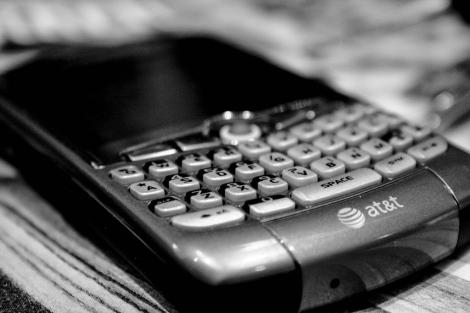 Choose Wisely: Landing Pages and Splash Pages
When you first open a website you may expect to be brought to a homepage, but this can vary based on how you're getting there. If you have the website's full URL then you are probably typing it in full and will indeed land on a homepage. But if you open the website from an email or search link, then you may find yourself on a page that was created specifically for you. There are landing pages and splash pages, neither is to be confused with a website's homepage. The homepage is a gateway to all other areas of your site and should encompass snippets of information that can be found throughout the site. A landing page is created with a concentration of information in mind, often featuring one product or service. These pages are not found in your site's menu but users arrive through individual links through ads, social media, or emails. Landing pages hold a lot of potential for converting your traffic and getting you one on one time with a new customer.
Splash pages are flashy in comparison and you've probably run into more than your share as you've wandered the internet. You click on a link to a website and a page pops up that has a short film, slide show, or other animation. The site name is impossible to miss with its bold font and other "Look at me!" features screaming for attention. Creating a splash page is usually from the intention to be hard to forget, but the annoyance now overtakes their original success. Read about splash pages in this post by our Founder to determine whether having one will help or harm your business.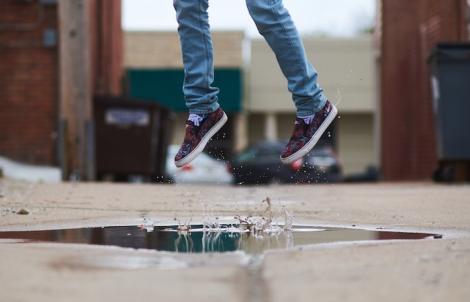 Have You Identified Your Website Goals?
Creating goals for your website will create growth and bring more opportunities to the business than if the website just simply exists. For many business owners a website needs to be a tool rather than a digital business card, but without setting goals and utilizing it, it will just sit there. When sitting down to evaluate where the website is currently and setting these goals we suggest treating it the same way you set goals for your career or personal life. Consider where you want the website to be in 1, 3, and even 5 years then work on identifying the steps that will get it there. Our marketing specialist wrote about more steps to take for setting goals check it out and get in contact with us if you'd like to explore how marketing can help your website.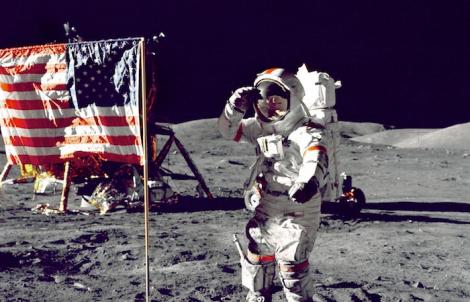 Final Thoughts
Creating an effective website isn't difficult, it just requires thought and strategy. The traits discussed in this post are some of the most important elements that we see clients can take into their own hands. Grab a coffee and a notepad, sit down with a trusted coworker or employee, and get to evaluating your website. Need an outsider's opinion? Contact us for a free Website Audit and we'll let you know what could be improved.
Other Resources
Here are a few other resources that we have written on .