Award Winning Web Design & Marketing Agency
"Hermes Creative Awards is an international competition for creative professionals involved in the concept, writing and design of traditional materials and programs, and emerging technologies.
Entries come from corporate marketing and communication departments, advertising agencies, PR firms, graphic design shops, production companies, web and digital creators and freelancers."
"The competition has grown to one of the largest of its kind in the world. A look at the winners shows a range in size from individual communicators to media conglomerates and Fortune 500 companies.
The competition is so well thought of in the industry that national public relations organizations, local ad clubs, and local business communicator chapters are entrants."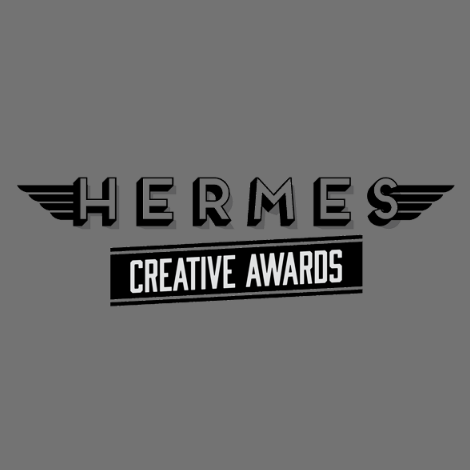 dotCOMM Awards is an international competition honoring excellence in web creativity and digital communication.
The competition is unique in that it reflects the role of creatives in the dynamic web that is transforming how we market and communicate products and services.
dotCOMM Awards' categories are the elements of the web's evolving tools. Interactivity, content, design, social media, video, apps, blogs, and influencers are all important components of digital public relations, marketing and advertising campaigns. Together, they generate branding, customer engagement and ultimately sales.
dotCOMM entries come from corporate communication departments, public relations firms, digital shops, advertising agencies, and freelancers. Entrants include designers, developers, content producers, digital artists, video professionals, account supervisors, creative directors and corporate executives.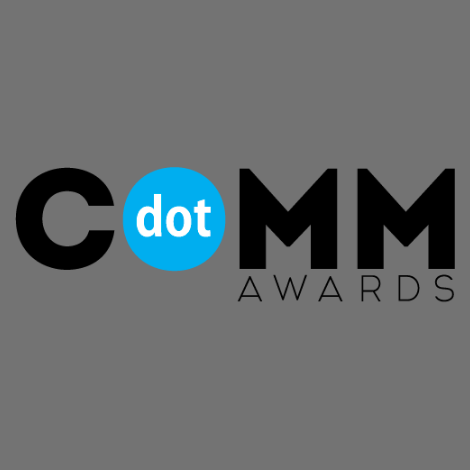 The American Advertising Awards, also known as the ADDY Awards, are the US advertising industry's largest and most representative competition, attracting more than 40,000 entries every year in local American Advertising Federation Club competitions.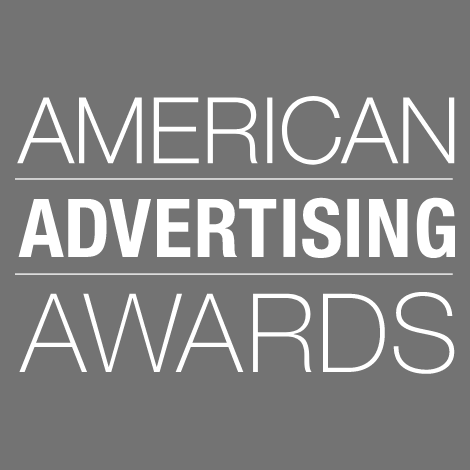 "The Communicator Awards is the leading international awards program recognizing big ideas in marketing and communications. Founded over two decades ago, The Communicator Awards receives over 6,000 entries from companies and agencies of all sizes, making it one of the largest awards of its kind in the world. As we enter our 23rd season, we're also introducing expanded online video and social categories, making this year's awards bigger and better than ever.
The Communicator Awards honors work that transcends innovation and craft – work that made a lasting impact, providing an equal chance of winning to all entrants regardless of company or agency size and project budget. If your work moved people, we want to give it a chance to take home a Communicator.
We provide winners and their clients the recognition they deserve, and give communications and creative professionals proof and validation that their work is highly regarded by their peers within the industry. The Award of Excellence, our highest honor, is given to those entrants whose ability to communicate positions them as the best in the field. The Award of Distinction is presented for projects that exceed industry standards in quality and achievement. Award of Excellence winners will also be showcased in the Interactive Winners Gallery."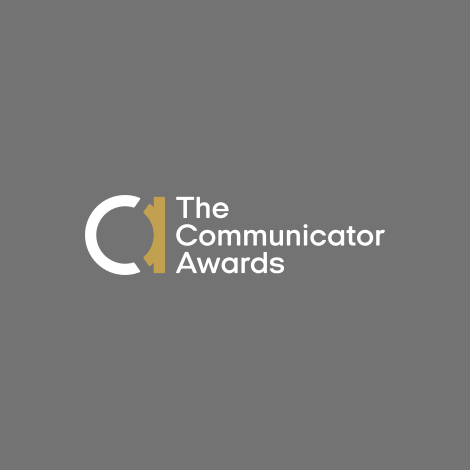 "The largest and most prestigious awards competition exclusively for the "Davids" of creativity.
David defeated the giant Goliath with a big idea and a little rock – the sort of thing small agencies do each year. The annual International Davey Awards honors the achievements of the "Creative Davids" who derive their strength from big ideas, rather than stratospheric budgets.
Think of yourself as a "David?" Then enter the Davey Awards, the first major awards competition specifically for smaller agencies, where you compete with your peers to win the recognition you deserve."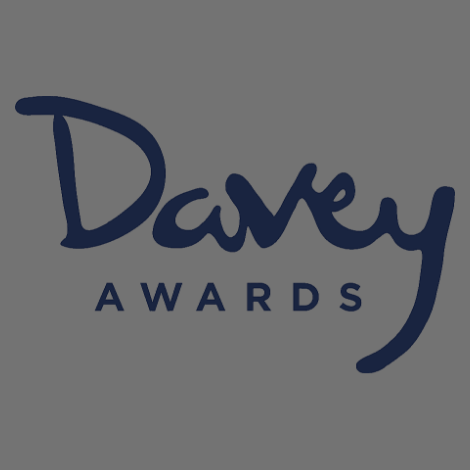 "The W³ Awards honors creative excellence on the web, and recognizes the creative and marketing professionals behind award winning sites, videos and marketing programs. Simply put, the W³ is the first major web competition to be accessible to the biggest agencies, the smallest firms, and everyone in between. Small firms are as likely to win as Fortune 500 companies and international agencies.
The W³ is sanctioned and judged by the Academy of Interactive and Visual Arts, an invitation-only body consisting of top-tier professionals from a "Who's Who" of acclaimed media, interactive, advertising, and marketing firms. AIVA members include executives from organizations such as AgencyNet, AvatarLabs, Big Spaceship, Block Media, Conde Nast, Disney, The Ellen Degeneres Show, Fry Hammond Barr, Microsoft, MTV Networks, Polo Ralph Lauren, Sotheby's Institute of Art, Wired, Yahoo! and many others.
Just by entering, you honor the work of your team and recognition from the Academy proves to your clients and your peers that your work is truly outstanding. The W³ is your opportunity to be honored as the best of the Web."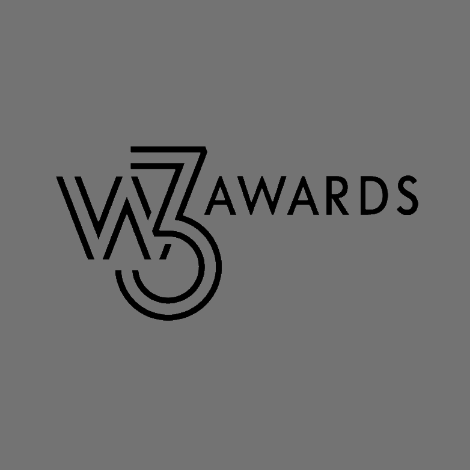 "AVA Digital Awards is an international competition that recognizes excellence by creative professionals responsible for the planning, concept, direction, design and production of digital communication. Work ranges from digital engagement campaigns – to audio and video production – to website development – to social media interaction – to mobile marketing."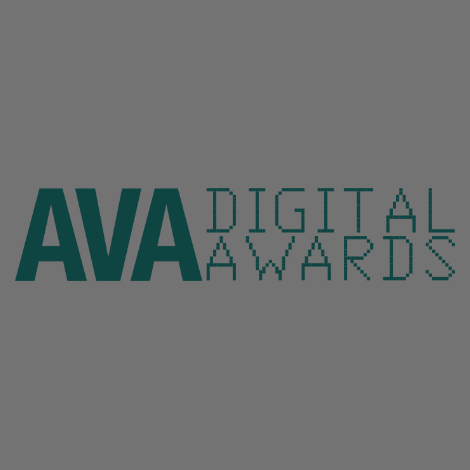 "MarCom Awards honors excellence in marketing and communication while recognizing the creativity, hard work and generosity of industry professionals.
Since its inception in 2004, MarCom has evolved into one of the largest, most-respected creative competitions in the world. Each year about 6,000 print and digital entries are submitted from dozens of countries.
MarCom is administered by the Association of Marketing and Communication Professionals (AMCP). The international organization, founded in 1995, consists of several thousand marketing, communication, advertising, public relations, digital and web professionals. AMCP administers recognition programs, provides judges, and rewards outstanding achievement and service to the community. Entrants are not charged entry fees for work they perform pro-bono for nonprofits. In the past few years alone, AMCP has contributed more than $250,000 to charitable causes."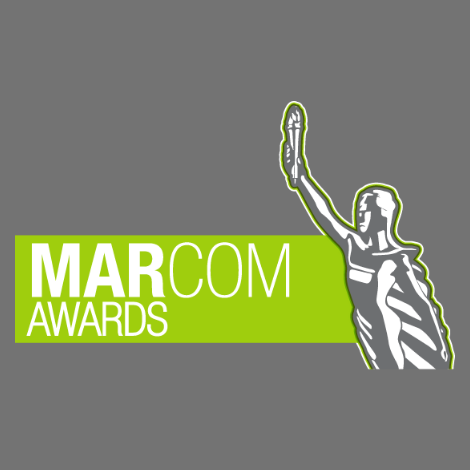 "Since 1994, the Summit Creative Award has enabled creative firms to receive the recognition they have long deserved. This international advertising competition offers participants a unique opportunity to showcase their talents alongside similarly positioned agencies, and to have their work judged by experts in the advertising field. Our exclusive award-selection process means winners have earned the right to broadcast their achievements far and wide.
Companies and individuals from more than 50 countries and across five continents have participated in this prestigious 24-year competition – the first and best of its kind."