Reach Your Audience With Effective Marketing
Marketing for Your Business
What do you think of when someone mentions marketing? You probably think of print ads in magazines or newspapers, maybe even billboards, all of which are key elements to traditional marketing. But you may also think about sponsored results on Google or ads that are alarmingly specific on your Facebook feed. We know traditional marketing well- the large majority of our population grew up with tv advertisements, magazines, newspapers, and other aspects of traditional marketing that became standard for a business to utilize. We've even watched shows all about advertising firms and the people that gained power in them. But as screens and the internet have become vital parts of our day-to-day, traditional marketing is fading and online marketing is growing. If somehow you don't know, online marketing is anything you do that brings online awareness to potential customers.
Business owners can be hesitant to try online marketing for a number of reasons. One of the most common reasons we encounter is that it seems too time-consuming to put a marketing plan together. It will take too long to do on their own and it seems unnecessary to pay someone else to do it for them so they continue doing business as they have. "Business has been fine without it, why start now?" they may say.
What is Online Marketing and Why Should I Start It?
Online marketing doesn't have to be a mystery; it does take some time but the benefits are worth it. As traditional marketing fades and society continues to put more of life on screens, online marketing has the advantage of reaching more consumers in a shorter amount of time. Benefits include the potential for growth, more control over targeting audiences, lower costs(compared to print), and opportunities to improve customer experience.
So what does online marketing look like? It takes on a few forms and you've probably encountered two of the most common forms today: social media and email marketing. Sponsored stories and posts are now a normal part of checking social media. It's a great way to advertise services and products to a wide audience, with little risk of turning people away with a hard sell. Email marketing is exactly how it sounds- this includes any newsletters you may send out and messages about promotions or special sales. For more details about these and other common forms check what our marketing specialist wrote about online marketing.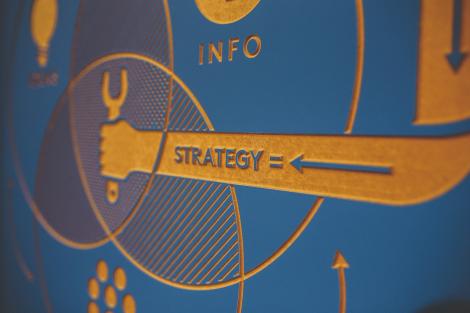 What Type of Ads Does Your Business Need?
Paid promotion is a great way to market your content and aid organic promotion efforts. There are three key players when you enter the digital ad market: Google, Facebook, and AdRoll. A combination of these can provide the most effective marketing strategy but you may still need to test several combinations. Before you start testing, it helps to know what is useful about each one.
Google has an extensive list of options for your paid ads and many tools to help you measure success. Ads through Google are based on keywords. We go into more detail about advertising with Google in this post about the different types of ads.
Facebook provides very precise targeting, so your ads will be placed in front of the ideal audience. This is the main advantage of running ads on Facebook since Google and AdRoll don't target audiences as specifically. You have the ability to reach a lot of people since even your grandma probably has an account! But depending on what you are marketing, you can target grandma and her friends or people who are more similar to your peers.
AdRoll works similarly to Google Ads where you pay per click and the audience variety is much the same. The thing that separates AdRoll from the others is that it acts as a hub to track all of your ads across different platforms. For example, you can maintain your ads on Facebook through AdRoll. Some people prefer this method of advertising because you have one central place to control ads across multiple platforms. The other killer feature of AdRoll is that you can send out email ads. Email ads are usually the first form of digital advertising businesses think to use. As primitive as they may seem to the younger generation, people still heavily use email and it is still relevant in the tech industry.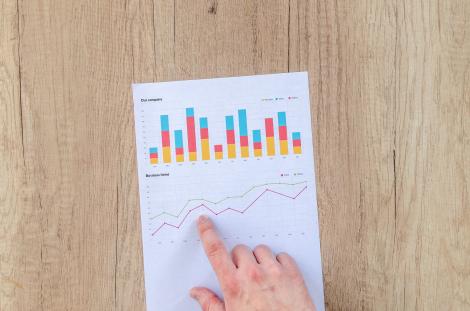 Is A Marketing Plan Vital to Your Success?
If a business plan is the foundation for creating and opening a business, then a marketing plan is a map for daily operations once doors are open.
Identifying objectives through your marketing plan will help keep your messaging intentional. Communicating with your customers is a must for any business and the flow of messaging is critical for good daily operations. Good communication and an established message makes it easier for employees to do their job better and understand their roles in the flow.
A marketing plan also brings resource allocation to the front of your mind, rather than leaving it hanging around in the back as something you'll get to later. Keeping track of resources for projects and operations specific to marketing makes for a tidy budget and better long term planning. Without a plan, you'll spend a little bit here and there but not be confident the ROI lines up. Make a plan then create a budget to set your business up for success.
Marketing plans play an important role in your bottom line, so if you don't have one let's discuss your goals and get started!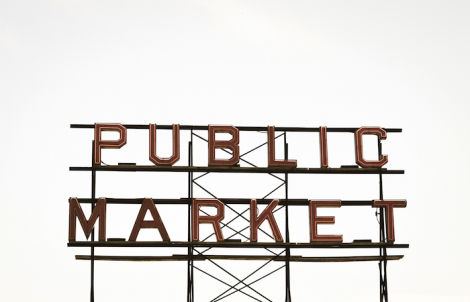 What Emails Should Your Business Should Be Sending?
Email marketing can be very effective if you are sending the right messages. It is one of the best tools you have for staying connected with customers and building trust. Any content you're sending out to represent your business should be useful to the reader while supporting your business objectives.
Start with a welcome message- it is polite, after all. In the early stages of your relationship(with any customer) it's better not to ask for too much information right away, so it's a great start when someone offers you their email. Thank them for connecting with you and offer them more information about your business.
Next, prioritize getting promotions and sale alerts to your email subscribers. Any time you are running a promotion it's good to let people know so we suggest getting the email out to them a few days in advance. This is a nice way to let them know you value their business and giving them access to a promotion before the general public.
Other emails you can find a rotation for include surveys for customer feedback, appointment follow-ups and reminders, and the win-back. Here's more information on why these emails are helpful to your marketing.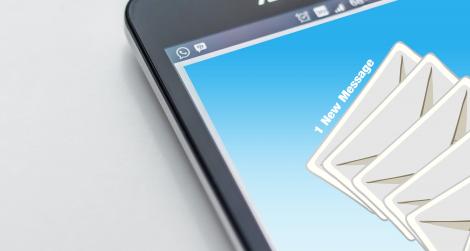 What About Coupons and Offers?
Many consumers are looking for ways to save money while sustaining their needs and satisfying some wants. Printable coupons and other online specials are a great way to bring in new customers! How do you do this without slashing prices and losing money? There are many ways to use coupons to your advantage without getting slash-happy. Think about coffee shops that offer a free cup with the purchase of a bag of whole beans or car washes and their early bird weekend specials. You can send a special promotion out to your email subscribers with a one-time discount to thank them for subscribing.
For more tips on how to utilize coupons to your business' advantage check out this post Coupons and Special Offers.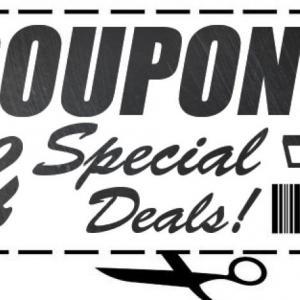 Are you ready to start marketing for your business? With 95Visual's marketing services, you can engage new customers and grow your online presence. Set up a discovery call to discuss your marketing needs!
Other Resources
Here are a few other resources that we have written on .