Why Does Your Company Need Strong Branding?
Successful companies with a strong brand never usually dispute brand importance. In fact, many big businesses mention their brand on their balance sheet as one of their intangible assets. Like other intangible assets, such as a skilled workforce and distinctive company procedures, a strong brand helps a business reach higher profits than with tangible assets. We, at 95Visual, understand the importance of a strong brand. A product from a brand that customers trust is more desirable than a product from lesser-known competitors. Shoppers recognize a face in the crowd, and a well-known brand helps them cut through the barrage of other products on the market. Some marketers believe that a strong brand is everything. Although it is not everything a business needs for success, without one, you do not stand out. Moreover, that is not good for business.
A strong brand improves a company's recognition- from recognizable logos that help identify a business to standard phrases that customers can associate with a particular company. These elements are critical but they are not the brand, their purpose is to trigger the memory of an experience a customer has had with that brand. Branding is often talked about or referred to as the visual elements people association but it's important to distinguish that the brand is the personality and emotional link to a company. When customers become aware of what they should expect from the company and what the company believes in, they make the decision to bring that brand into their life to (hopefully) achieve the same goal in their own life.
Read The Importance of a Strong Brand to understand how branding affects your employees and, in turn, customer loyalty. Building and developing a strong brand is essential to the success and growth of your business.
How Does Good Branding Create Growth?
Company branding provides a lot of opportunities to help your business move forward. As industries grow and more companies are born, we've seen larger companies use branding to build brand loyalty among their customers. Many companies do not realize how powerful branding is though. If you were to expand your business from a small suburb to a large metropolitan city, how would your brand be received by the new audience? You might need a logo redesign to make both audiences feel welcome and connected to your brand. The colors and content used throughout your logo, website, social media, and marketing have a huge effect on how your brand is perceived. By considering these elements and taking strategic action you can use branding to aid your sales-force and allow your business to be clearly understood by the audience. In addition to keeping the visual and communication efforts cohesive, bringing in a brand spokesperson is a great resource for reaching potential customers overnight. This brings awareness to your services or product through a friendly face these customers trust. We have some examples of strong branding and growth in this blog How Company Branding Enables Your Business to Grow.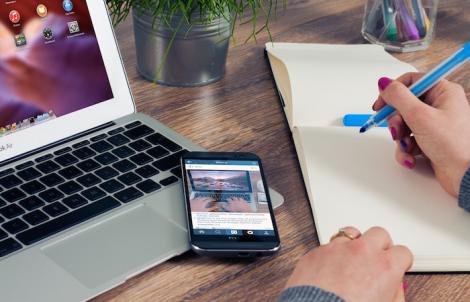 When Should You Create Branding?
So, branding is important but when should you work on it? An ideal time would be before beginning any content or a website design. If you have ever visited a website and left unclear on what the business does or why the featured person has a website, it's likely they did not establish a brand before doing their website. Keeping a website updated is very important, imagine how easy it will be to create new content when you've already identified photo standards, fonts, and the tone of written content. Creating brand guidelines also helps a website project run smoother because the designer has extra tools to help them accomplish their goal- creating an amazing website for you! Brand guidelines are like a rulebook for how everything relating to your brand should look, feel, and sound. Our senior designer discusses how branding affects website design in the Importance of Branding Before a Website. 
What Are the Steps to Conceptualizing Your Brand?
Brand strategy and conceptualizing your brand is critical for a competitive business, regardless of size. This part of branding gives customers an idea of what they should expect from you and what you want to be, both presently and in the future. Taking this step and branding your company gives you an advantage over your competitors. Successful brands provide quality and consistency, which helps people unite and vocalize the belief that they chose the right company.
Identifying and understanding people's needs is the foundation of strong branding and content. We always discuss the importance of understanding your ideal client in content strategy and it's no different when it comes to branding. The decisions you make for your brand directly affect how your ideal audience perceives and may or may not choose to connect with it. Find out what they enjoy, things they dislike, their struggles, and their worries. Once you hone in on the specifics, then you can find the best way to create a welcoming experience through your branding.
Choose your name carefully- as obvious as this sounds, ask if the name you have chosen aligns with the company's objectives. This will make it easy to communicate your values and goals to the audience. Color and design should also be carefully considered. First impressions make a lasting impact after they've come in contact with a product. A good name but poor design can make you seem unprofessional or out of touch with the audience.
Get more tips in this blogpost, Conceptualizing Your Company Brand.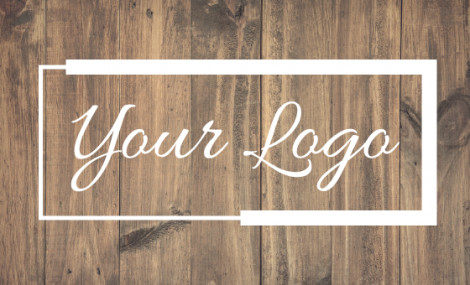 Now the next step is developing your brand and making it an active part of your business. This step is very important and we find it to be a fun process as well- you have an opportunity to explore what is unique about your company and put its personality into action.
A good approach for identifying your brand is looking at it as the personality of your company. We've equated brand and personality because both adhere to how one is known/seen by others. If people were to describe you as a person they would probably mention your likes or dislikes, talents you possess, etc. So begin by identifying your core value and how that affects the way the company operates. Then move on to listing your passions and talents, choosing three to five items from each list that relate to your core value. When you've identified these values and passions reflect on how this affects the services and daily operations of the business. What you are doing is creating your tagline- a compelling statement that defines your specialty, values, and mission. A tagline should be included in everything you create like a website, email signature, and marketing materials.
To develop your brand, it's a good idea to join groups and activities that bring awareness to what you provide for customers. This is how you will make sure the world learns to associate that tagline with who you are- if they see your name after listening to a podcast you were on they should think of your tagline and vice versa. Our CEO outlined some ways to get involved in your industry in Developing Your Brand.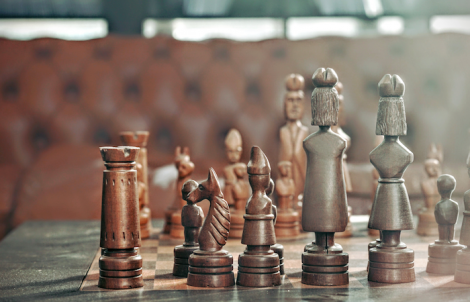 Your Brand is Not Just Your Logo
So we discussed how important a logo is to a brand, as it improves recognition of the company and people get the idea that an amazing logo is all they need to get noticed. However, branding is much more than just a logo. A logo is the text and symbol that you use to communicate your company name. Two popular examples are the Nike swoosh and the red and yellow In N Out arrow- they instantly remind people of the companies and their names. Creating a strong logo is an important element for any company because it provides a solid foundation for branding. But branding encompasses all the visual elements that tell people who your company is. This includes packaging, business cards, papers used for company communication, and even signature phrases used by your employees.
Your brand is much more than the tangible or visual- it's the customer perception too. The way you communicate with customers in person can be part of the brand with signature phrases(like Chick-fil-A's response of "My pleasure" to every "thank you"). The way you communicate with customers online is now a part of your brand, too. Do you have a presence on social media and an email list? If not, now is the time to expand your brand.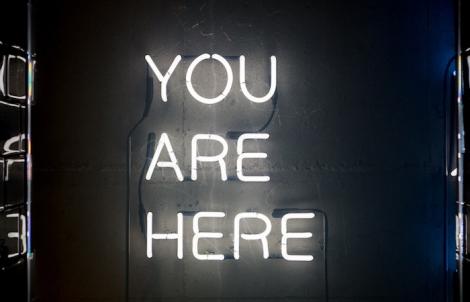 Does Branding Apply to Social Media and Other Platforms?
There are a few ways you can expand your brand. Try building a following and connecting with new audiences through a blog. If you don't already have one, now is a good time to start one! We tell clients to get 4-5 posts written on various subjects before they start posting. This will ensure you aren't scrambling for content after the initial post and sets you up to build more content for your brand long term. Social media is a valuable tool for businesses to connect with their audience and build awareness of their brand. The awareness stage is valuable, so it's a great idea to reach people through social media so they have a connection with your brand before they reach the decision stage and make a purchase.
Anything you can do to make people aware of your brand and center yourself as a helpful resource will help your business grow. We have some more ideas to help you Expand Your Brand or you can get in touch with 95Visual today to discuss your branding needs!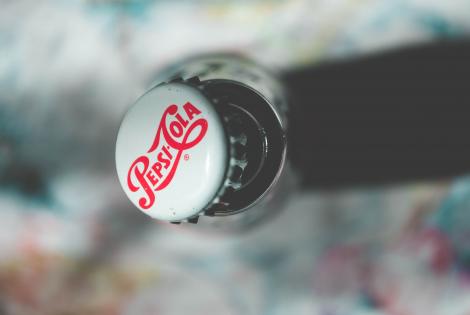 Are Photos Important to Branding?
The photos you choose to use on social media and your website say just as much about your brand as the written content. Like most visual elements, photos help bring everything together so your message looks and sounds like you. We highly recommend establishing photo standards as part of your brand guidelines. A good place to start for anyone is with clear images, realistic colors, and plain backgrounds. Fuzzy or out-of-focus images are hard to look at and may confuse the viewer. Have you ever looked at a page with a pixelated image and wondered, "Is the photo still loading? Is my wifi slow and that's why it's fuzzy?" Bypass that worry completely by choosing good images first.
The content of the photo matters too, of course. Photos that are relevant to your products and services are best, as they support the written content on your page or may even replace the need for small amounts of text. Other ways you can make subject matter count are using unique images and showing your product in use.
Our senior designer wrote more about the importance of choosing good photos.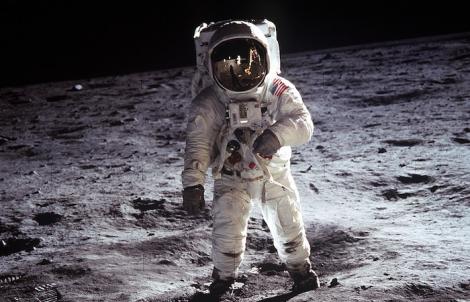 Are you ready to give your branding an update? View our Branding services for more information on how 95Visual can create a strong brand for your company! Or give us a call to get started.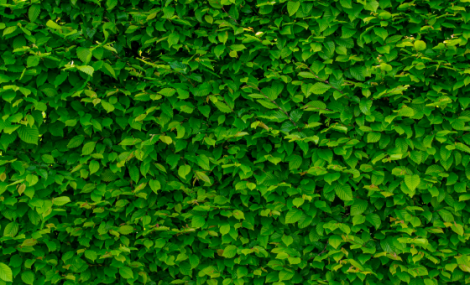 Other Resources
Here are a few other resources that we have written on .