Marketing & Lead Generation
What Does a Marketing and Social Media Management Company Do?
A social media management company takes the burden of marketing off your plate. This involves creating a strategy, publishing engaging content, listening to followers, and measuring the results for constant improvement and better results over time. Beginning a social media marketing campaign can be daunting as algorithms constantly change and there are several types of advertising to use, but it doesn't have to keep you up at night. Our social media marketing services are here to take the burden off your mind and get results. 95Visual delivers results with marketing and lead generation solutions for companies that want to scale their business. 
Let's Make a Lasting Impression on Your Audience
Our marketing specialists are ready to help you reach new heights. Get started with a discovery call and learn about 95Visual marketing and social media solutions.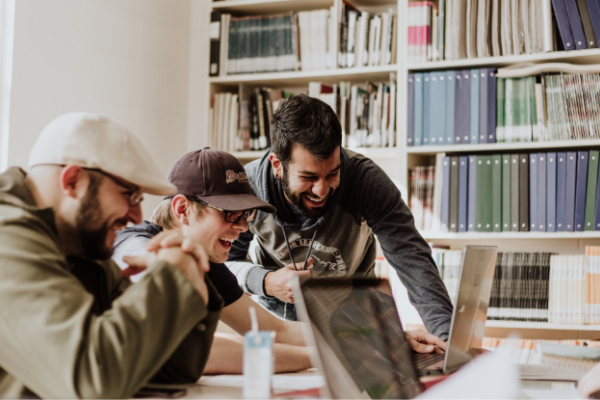 95Visual is a web agency based in Los Angeles that focuses on transforming businesses like yours through a strong web presence. 95Visual we are here to take the mystery out of marketing and get your business the results you desire. We believe a marketing plan is just as important as a business plan and the day-to-day operations so we offer a variety of services to support your marketing plan. Get started today by signing up for a free marketing audit.
Excelerate Leasing Case Study
Facebook target lead ads auto-populate with user info when they click on them and can provide a higher conversion rate depending upon the industry. Over the course of 12 months the client has seen results that led to more than 7.7k phone calls.
Excelerate Leasing 12 Month Results
FFP Insurance 30 Day Results
Digital Marketing with 95Visual
No two businesses are identical, so why copy and paste a marketing plan? From the initial discussion through the analysis stage, our marketing experts will help identify your marketing opportunities and set measurable goals to create an individualized marketing plan. Here's what to expect from us:
Discovery - Your marketing project begins with the Discovery Phase. During this phase we will identify your ideal client, project goals, and what's unique about your business. This is your opportunity to ask questions about the types of ads available, the perks of advertising on platforms such as social media, and work through your marketing budget with our team.
Ad Creation - We then start creating ads based on your marketing goals and platform preference. It's common for most of our clients to begin with advertising on a social media platform to utilize copy and establish a baseline understanding of what your target audience responds best to. From here we often move on to using imagery and other methods to increase leads.
Analytics and Review - After each set of ads run and we get metrics on what's working, then we review the successes and opportunities with you. As we get more information on what's working with your audience we adjust the ads accordingly. A common goal for our clients, regardless of the numbers and their growth goals, is to see consistent and steady growth of incoming leads throughout the campaign.
95Visual is a web design and marketing agency serving Los Angeles and the surrounding areas. Our marketing team is passionate about helping small to medium businesses grow their brand awareness through strategic social media advertising and other digital marketing methods. Whether you have social media accounts already set up for your business or you just learned about social media marketing, 95Visual is the agency for you.
Why Advertise on Social Media?
Your Audience is Already There
As traditional advertising methods fade away and digital marketing takes priority, you can use social media to connect with your audience across a number of platforms. Social media advertising is a great way for every business to grow their brand awareness, increase leads, and build loyalty with customers. In this age digital advertising is a necessity since we are spending more time in front of our screens than ever before. Research shows that more than 70% of adults use at least one form of social media, so why not start marketing on the platforms your audience is spending more time on?
One of the basic goals of advertising with social media is to build brand awareness, which creates long-term growth. To grow your business you need people to see your brand or be able to recall it when they're in need of the services or products you provide.  Social media marketing offers unique opportunities to connect with your customers online and to draw in new customers. Your customers are on social media, they're talking, and they are searching for a business like yours. Social media advertising gets your company in front of people that need your services.
Audit and Strategy
95Visual can start by offering your business a free social media audit. This is valuable so that we understand where your brand stands before implementing any social media marketing. We ensure that you know how effective the campaigns are and that growth is measurable every step of the way. No two businesses are identical and neither are any social media advertising needs. After the audit we do a deep dive into what your business' goals are for social media advertising and growth to identify the best plan of action.
Publishing Content and Advertising
Establishing a social media presence for your company is the foundation for any social media marketing. We recommend starting to publish content before starting any advertising so your platforms get some organic engagement, which shows future users that you are a real company and not a scam. When you begin advertising our team will target your key audience and run ads with relevant content. With social media advertising you can begin to drive traffic and conversions almost immediately if you are targeting the right audience.
Measuring Engagement
As your social media marketing gains momentum we monitor and improve content over time to build strong engagement with followers. Our team will work closely with you to evaluate the success and make sure your campaigns accomplish the goals set at the start of the process.
 
Take Control of Your Online Reputation
Service-based clients can benefit from reputation management to build trust and improve their customer relationships. Your clients look at Google, Facebook, Yelp, and many other websites to see what others are saying about you. Boosting that average star rating is key to increasing sales. What people say about your business impacts your sales! We work to bring in good reviews and minimize bad ones so that you are putting your best foot forward.
Monitor and Respond to Reviews
Regular maintenance to your online reputation is important. Don't be left in the dark. Knowing about a positive or negative review is the key to your business. You want to make sure to thank the positive reviews and respond to the negative ones before they hurt your business. Our reputation management team will assist you in implementing these tasks as part of an effective marketing plan.
CBC Cleaning & Restoration's Online Reputation
CBC Cleaning has been in business for over 40 years. In that time they have seen the importance that online reviews play in their everyday business. CBC Cleaning has offered amazing customer service for years. However, they realized that online reputation management could be used to help improve their online presence.
CBC Cleaning & Restoration's Results
5-star reviews in 6 Months
Reviews recovered & turned positive
Reputation Management Works
Increasing Real 5-Star Reviews
Just being the best at what you do is not enough… You have to have social proof. The more social proof you have the easier it is for your customer know that they are making the right decision. Having an overwhelming number of 5 Star reviews is a good thing, especially if you have zero right now.
Intercept Bad Reviews Before It's Too Late
Although you can't "remove" bad reviews, you can correct the problem before it gets to an angry Yelp review. You want to protect your online reputation and ensure that you are getting new excited fans every day.
Set Objectives and Measure Your Progress
Remind Customers to Leave Feedback
All feedback is good feedback. Yes, even if it seems negative! We will remind your clients to provide feedback about your service. If it's good feedback, they should share that online for the world to see! If it's negative, they can work with you to resolve the issue and hopefully turn the bad review into a good one!
Track Your Journey to a Healthy Reputation
Reports and analytics are key to knowing how you are doing. We provide conclusive reports to help further improve your business, track reviews, and reputation health.