Fun and Sports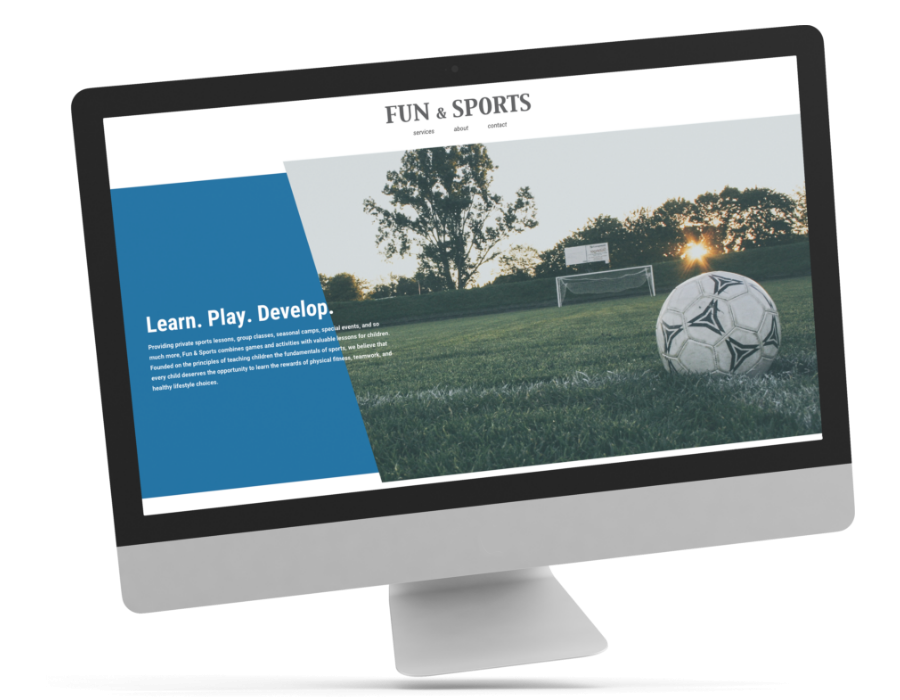 Fun and Sports is a company that provides coaching and party services for children in a number of sports and other activities. They approached the team at 95Visual to bring a much needed refresh to their digital presence through updating the brand identity and website.
Services Provided
Website Design & Development
Our team began the logo design process with deep dive interviews to understand everything important and unique to their company. Through this process we learned that they really like primary colors and that making their logo modular was important so that it could be very flexible. The new logo is a revised variation of the old logo, featuring aspects such as the different athletic balls to retain their identity through the update.
Following approval of the logo our designer began website mockups. Fun and Sports wanted the website to present important information in an organized, easy-to-access manner for the parents. We achieved this through designing dedicated sections for their services and specific imagery to help define everything. The new Fun and Sports website is complete and has been launched successfully. We continue to provide support to the Fun and Sports team and are happy to watch their new website thrive.
Titles
Image
Body Content
Image
Title of contact form adjusts to the specific service page the user is on.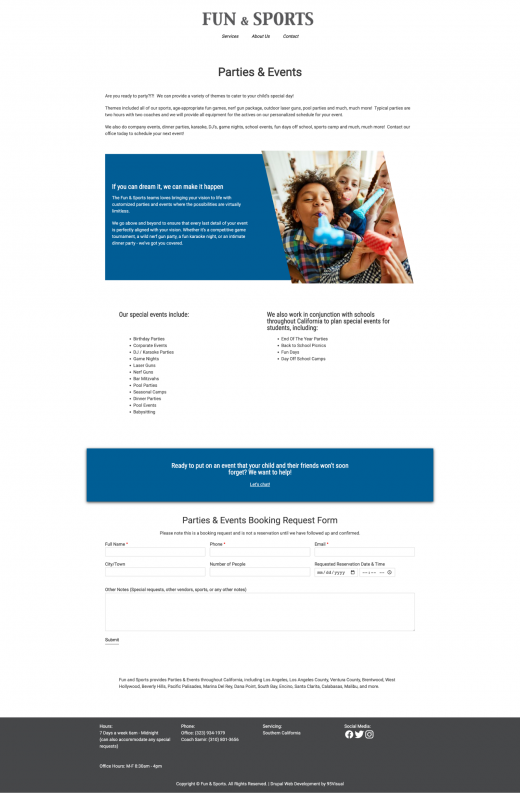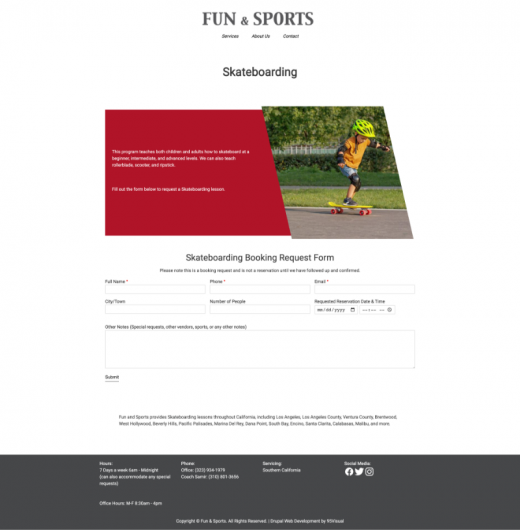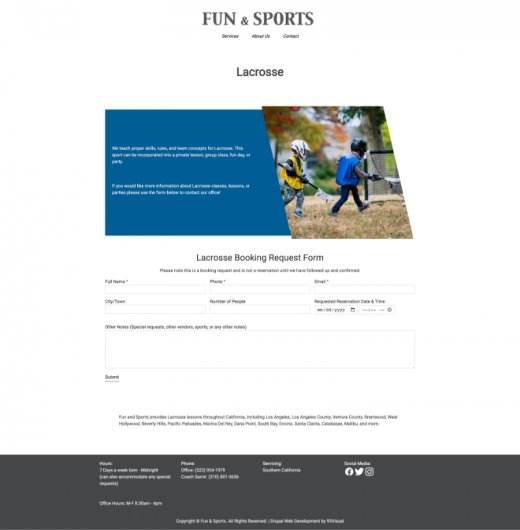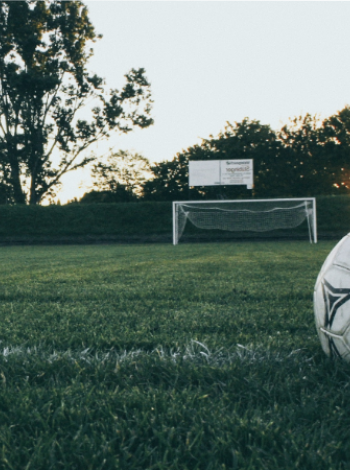 Our old website was very outdated and we needed a fresh set of eyes to help us update it. Once we spoke to Joshua and the 95Visual team we had no hesitation about going forward with the project. The process was so easy for us as the client, 95Visual met every deadline they set for the project and gave us the flexibility to focus on our business rather than building a website. We can't imagine using another agency for any future web projects.