Corente Insurance Agency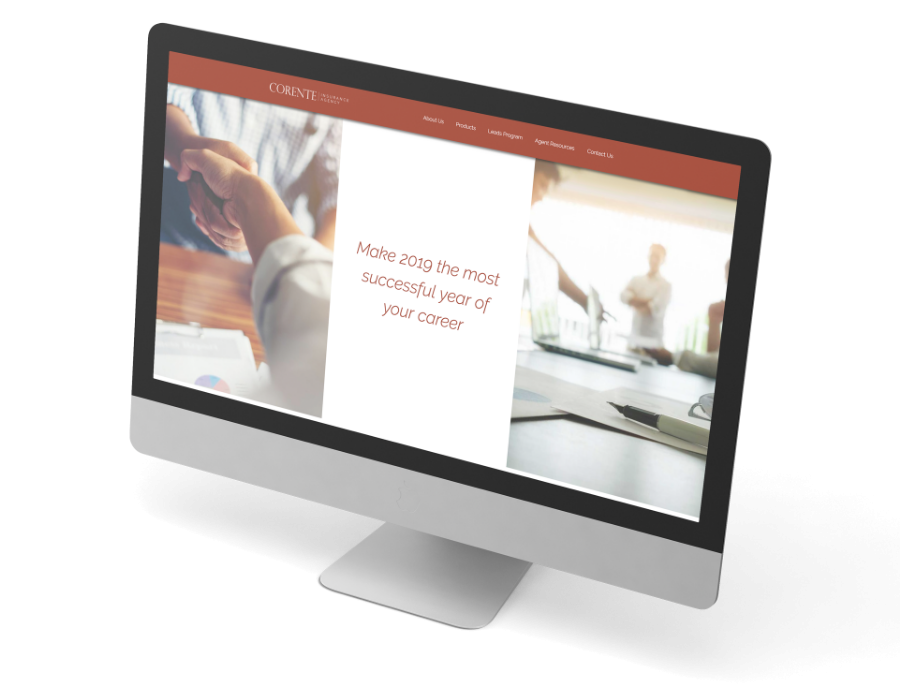 Corente Insurance Agency is a company dedicated to helping insurance agents grow their clientele. When they asked us at 95Visual to help in creating a new website our team took that as an invitation to also help those agents. From information accessibility to an simple user interface we took their demographic in mind and helped to provide the best experience possible. We hope that their new website aids their goals and helps all the agents looking for more.
Corente Insurance Agency was acquired by FFP Insurance Services and this website has been taken down.
Services Provided
Website Design & Development