Transform Your Media and Entertainment Strategy with 95Visual
Why Digital for Media and Entertainment
Companies gain the right tools and easy access to manage their website and associated systems to allow focus to be shifted on the jobs. From locations to equipment rentals, the studio industry is brimming with needs to be met efficiently. We assess and tailor a project to meet your business' specific needs in an optimalway. Let's talk about your role in the industry and begin your project!
With Hollywood, a booming and influential global music scene, ever growing streaming content, and the explosion of the video game sector, it's no surprise that America makes up the largest portion of the media and entertainment industry.
At nearly 50% of the $700 billion that comes from America, it's clear that there is lots of opportunity, but that also means plenty of competition. As a business that services the media & entertainment industry, you must be on point, not to thrive, but just to survive. If you want to excel in this industry, you are going to need an award-winning digital agency, like 95Visual, to help you grow your business.
Media and entertainment clients come to us asking how they can compete with more established firms? How can they grow their name recognition? For our more established firms, they are constantly seeking ways to stay relevant, ahead of the game and on the cutting edge? Finally, due to the intense competition, in order to win a job your media and entertainment business prices have to be reduced. How can you grow and compete in a climate like that?
When our digital agency works with media and entertainment businesses, we present them with a comprehensive, cost effective, efficient marketing plan to help them win competitive contracts and still grow their business. With consistent, professionally designed branding, a well crafted company message and beautiful website, our clients are seeing great success.
Four Ways A Digital Agency Can Grow Your Media and Entertainment Services Business
Branding
Web Presence
Digital Advertisement
Cost Efficient Digital Marketing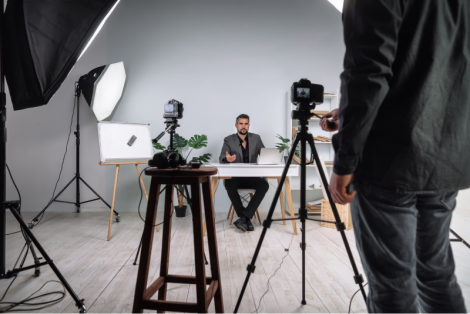 When you are trying to make it in such a competitive industry like media and entertainment, you have to take advantage of every opportunity. Branding your company in a competitive, fast-paced industry is essential.
As such our digital agency works to make sure every visit to your site is memorable. Our clients get professionally designed logos, a beautiful color design that doesn't distract and a well crafted message for their target audience.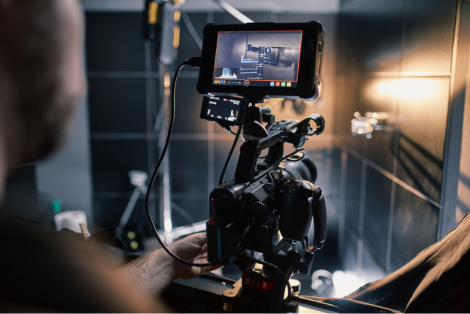 A digital agency like ours brings the previous branding together under a sleek, beautiful, and modern website. By merging those two aspects, our media and entertainment clients stand out and win more business. A 95Visual site displays your passion, dependability, and exactly what makes your team UNIQUE.
Yet no matter how beautiful the site design, if the site is slow, not only will potential clients lose patience and leave your site before they even see your work, Google and top search engines will penalize you, lowering your organic traffic.
Creating captivating, FAST websites that execute the functions your media and entertainment business need is our specialty.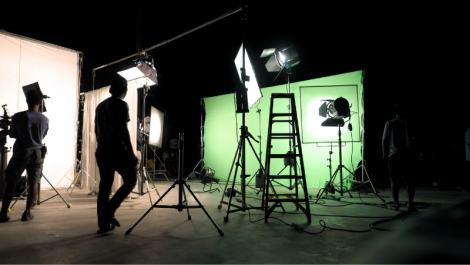 It's not enough to deliver on branding and a beautiful, fast website if people can not find you though. That's why our digital agency works to make sure your site is optimized to be found through organic searches and that we put you in front of potential clients through paid channels.
Your media and entertainment business will get optimal exposure through Google's vast media network, Facebook, Instagram and all other channels where your ideal client is online. Using powerful and clear messaging and our proprietary ad management, our digital agency gets clients higher exposure, leading to more business.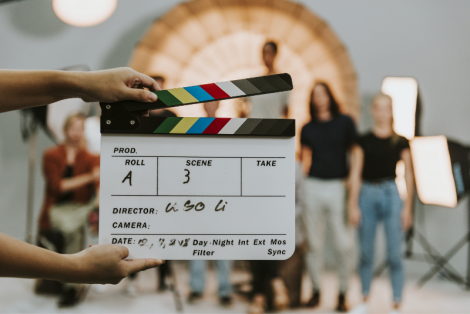 Cost Efficient Digital Marketing
Finally, cost, because we know that return on your ad spend is key. As a digital agency we are less expensive and more effective than traditional marketing agencies. Using real-time data, we get your media and entertainment business better leads, more name recognition and higher conversions. In an industry this competitive, that can be the difference between profitability and loss.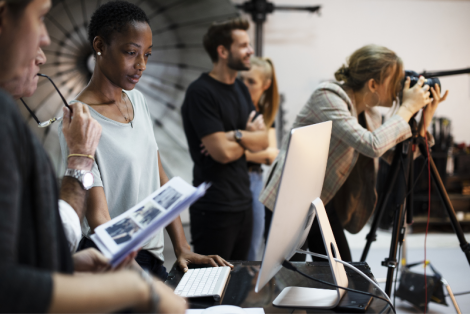 So, do what it takes to make your media and entertainment business stand out and give us at 95Visual a call. It costs you nothing but 15 minutes and you will get some great, actionable insight on how to grow your business.