Shutter World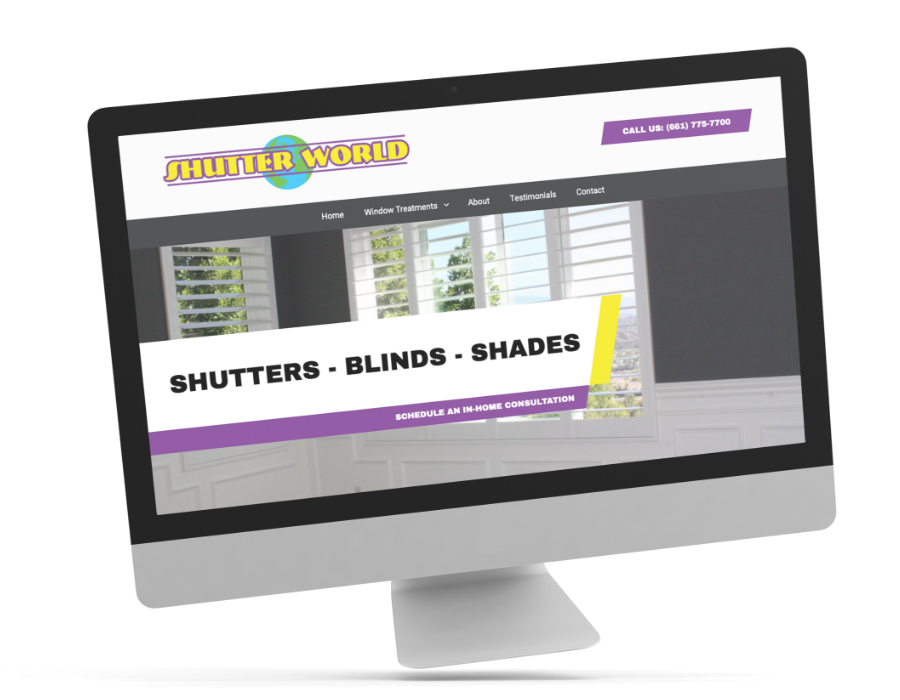 Shutter World is a family-owned and operated window treatment company, serving the Santa Clarita Valley. Their business was thriving, but you wouldn't have been able to tell if you looked at their website. Despite their reputation for exceptional service and attention to detail, the outdated website did not reflect that. The website redesign aimed to create a more modern, user-friendly, and consistent platform for the company. The team worked closely to achieve a better showcasing of their products and services and highlight their personalized attention to clients. Shutter World provides window treatments for residential and commercial clients with the attention and personable service unique to family-owned businesses.  We worked with Shutter World to develop their vision for an elevated web presence to better reach their potential customers and showcase their products.
Services Provided
Website Design & Development
The first step in the project was to implement a content strategy to identify the client's audience and how to reach them through the content. A well-planned content strategy involves a deep understanding of the company's vision, mission, and goals. It also involves research on the industry trends, target audience, and competition. At the same time, copywriting services provide the company with the right words to convey the desired message to its audience. With clear and engaging content, the window treatment company can highlight its products and services, showcase customer reviews and testimonials, and provide essential information about their brand. It also helps in improving the company's search engine ranking by strategically placing relevant keywords to attract more traffic to their website. With a well-crafted content strategy and compelling copywriting services, the window treatment company can establish a strong online presence and drive more traffic to its website, ultimately leading to increased sales and revenue.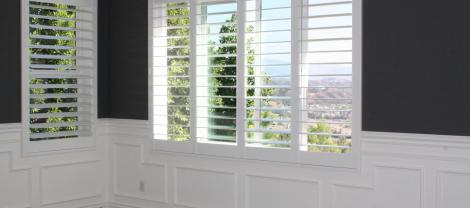 The client had an established logo and colors (purple and yellow, as featured). We wanted to branch off their logo by utilizing the same colors, without having the colors be too overwhelming. We used the logo as reference for the accented areas in titles and images, never straying away from their brand. The overall design of the text blocks and images was shaped like a shutter, and the client was happy to have that represent their company.
Titles
Image
Body Content
Image
The result is a website that effectively reflects the company's reputation and offers customers a better online experience. Overall, the project was a success, and the new website is expected to support Shutter World's continued business growth.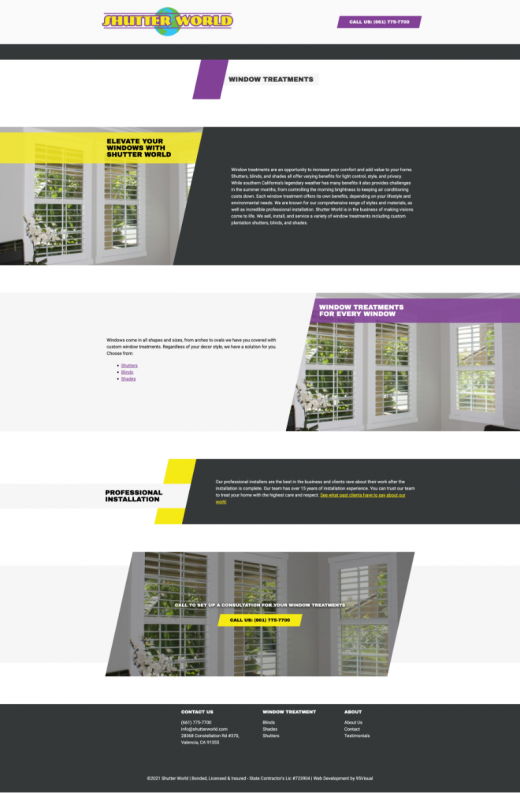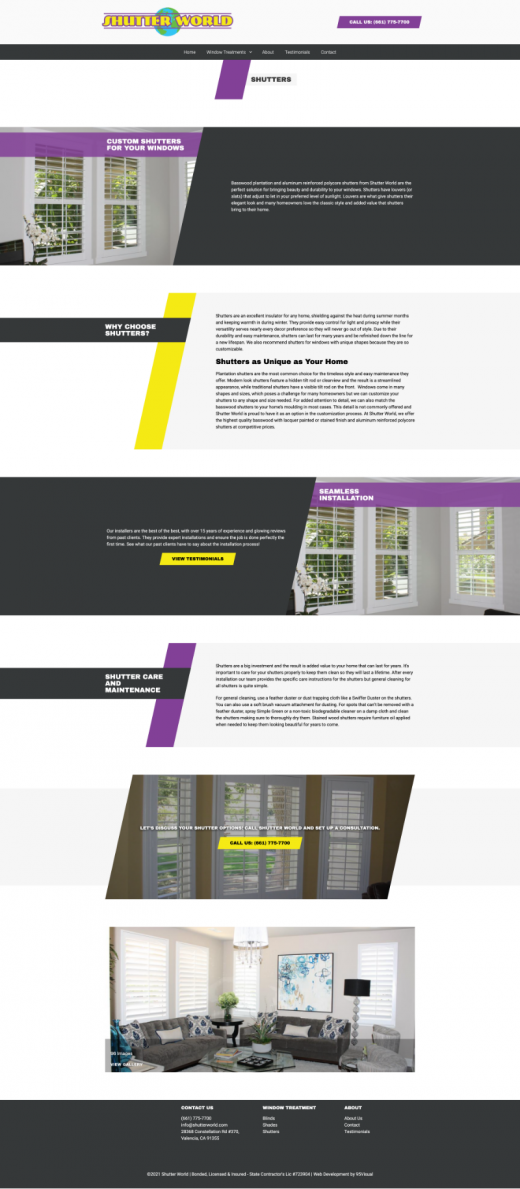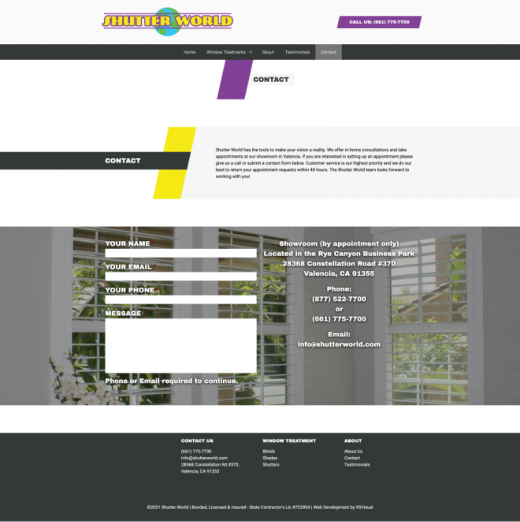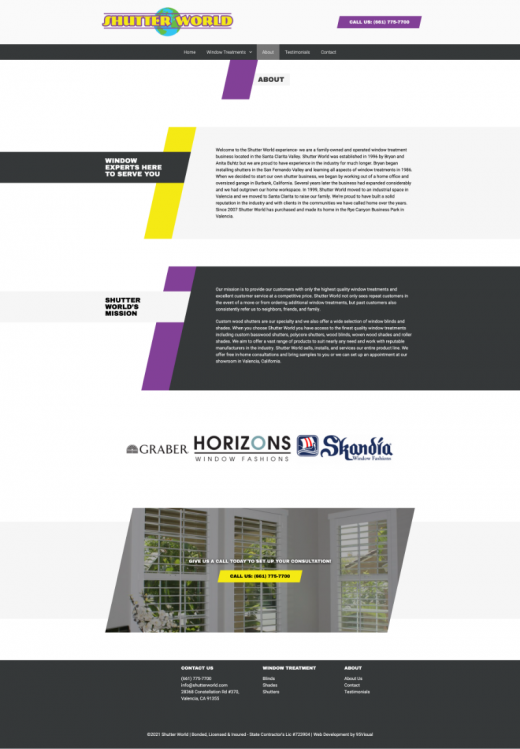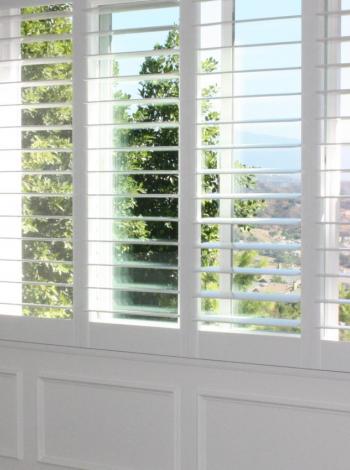 Our new website makes it easy for prospective clients to learn about their window treatment options and view past work to see what our team is capable of. I recommend 95Visual because their team is pleasant to work with and easy to communicate with, but also for their continued support after the website launches. As a business owner that isn't very tech-savvy it's very valuable to have access to Joshua and his team.