SCV Audio Video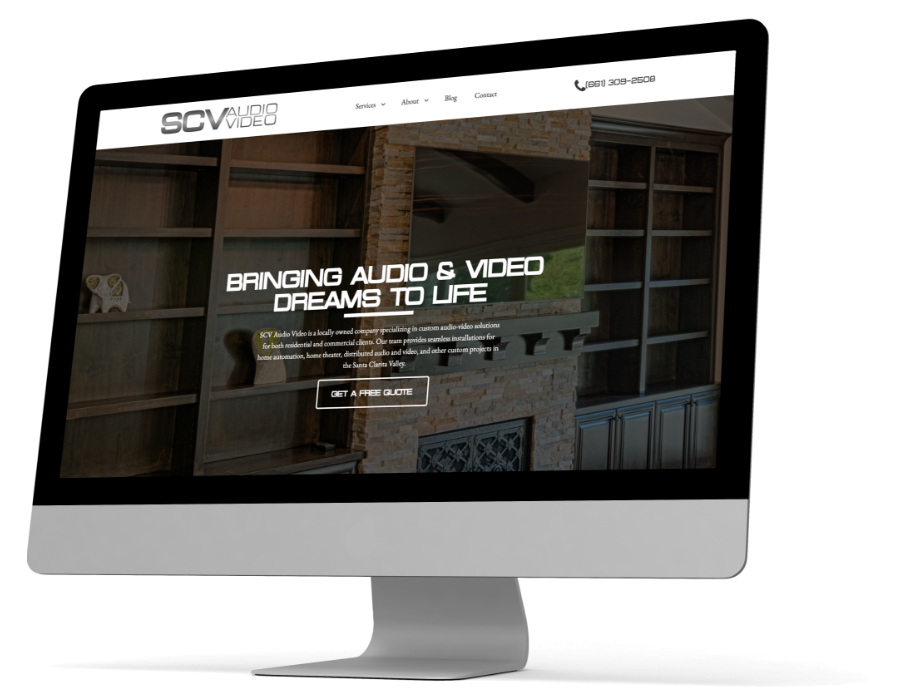 SCV Audio Video is a locally owned company specializing in custom audio-video solutions for both residential and commercial clients. Their team provides seamless installations for home automation, home theater, distributed audio and video, and other custom projects in the Santa Clarita Valley. We provided them with a fully custom Drupal Website as well as a Content Strategy that caters specifically to their brand.
Services Provided
Website Design & Development
Search Engine Optimization
95Visual takes a content-first approach to all projects. We believe that cohesive, complete content is the first step to brilliant design and our clients find it helpful to see their content on the mockups during design. The content strategy process began with the Deep Dive Interview, in which our content strategist meets with leadership and project decision-makers to establish how we can reach their target audience best. Following this discussion, we created a content strategy brief, which identified the project goals and included content architecture for a thoughtful and organized sitemap. Robert (SCVAV's CEO) met with our team to review those deliverables and give approval, then our content strategist began writing the new content. After the content has been approved by the client, it is reviewed by 95Visual's designer before the mockup kickoff call. 95Visual content strategist prepares for the project kickoff by researching the industry, products/services, and client competitors. At project kickoff, we are then able to focus on the specialties the client provides and what sets them apart from competitors, as well as setting measurable goals for the website beyond launch.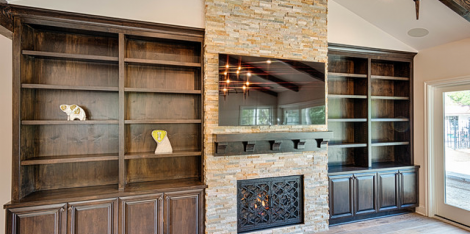 At Design Kickoff with the client, we establish what elements of a website are appealing and which are not, so we get a gauge on what to include in our mockups. This is where the existing brand guidelines are discussed, and if there will be any changes made to already existing brand elements. After the call, we made 3 homepage mockups that adhered to the Kickoff Call in terms of website likes and dislikes. SCV Audio Video picked a homepage mockup they liked, and so began the design process. The main typefaces that were chosen reflected the already existing logo design. For the paragraph types we opted for a clean, grayscale design that adhered to their existing brand guidelines. We accented the images just enough to bring attention to them while also not being overbearing. It was imperative to the client that we make a clear distinction right on the homepage of their two main service categories: commercial and residential. We took this element and made sure it was big and noticeable by website goers, by using attractive imagery and large text.
Titles
Image
Body Content
Image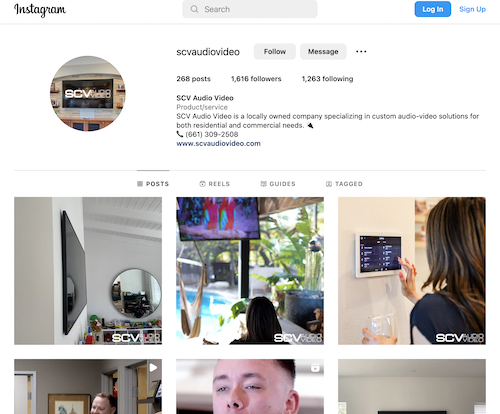 Since their website launch, SCV Audio Video's Instragram has gained over 600 followers, and has been consistently uploading every month.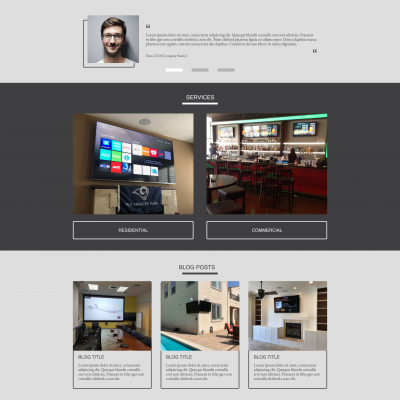 "Paragraphs" Modular System
After the content and design received final approval from the client, we moved on to the development and pre-launch stage. As with all 95Visual projects, we prioritize usability across all devices and tested the website across multiple browsers and mobile devices after the website was complete. The website has successfully launched, which can be viewed here.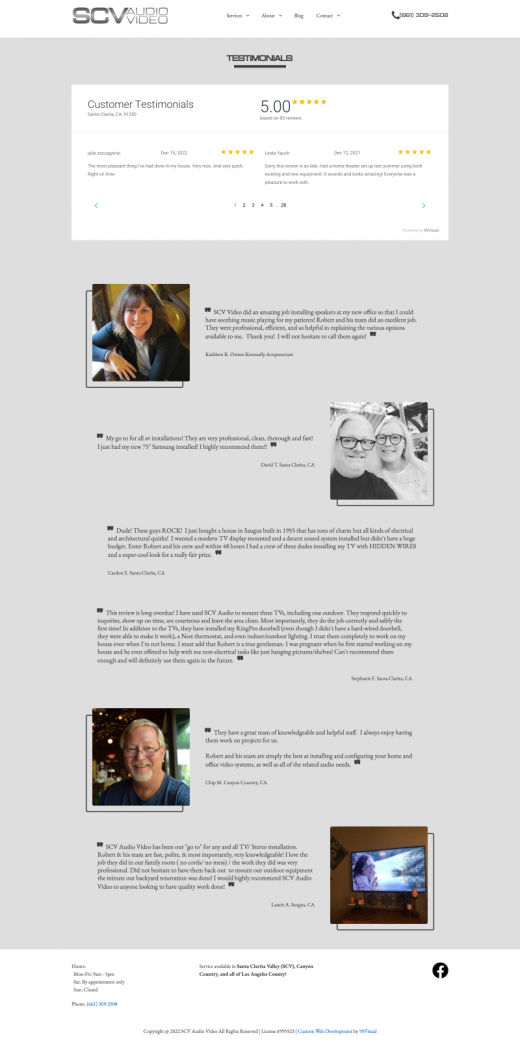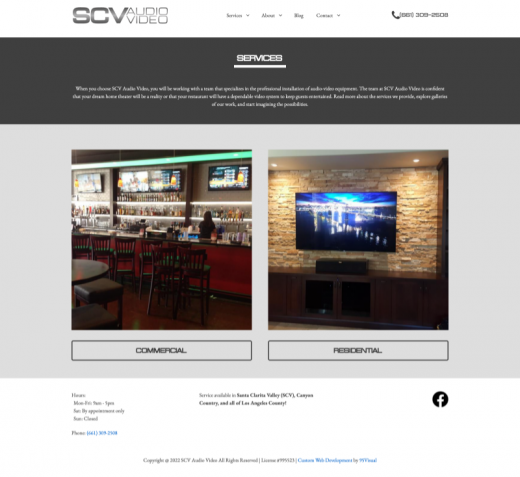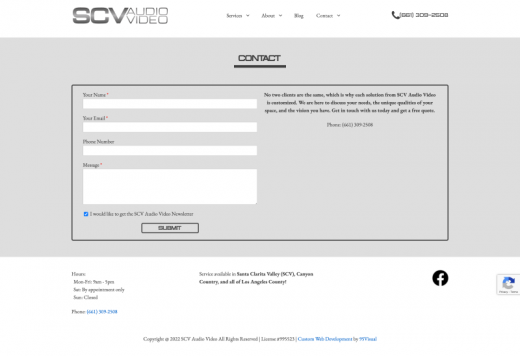 After website launch, we've since measured their website traffic, as well as managed their social media pages. Each service has improved the amount of visibility to potential customers since launching the site.
Increase in search visibility in first 60 days
Traffic increase due to adding 2 pages of content
Lead conversion with new content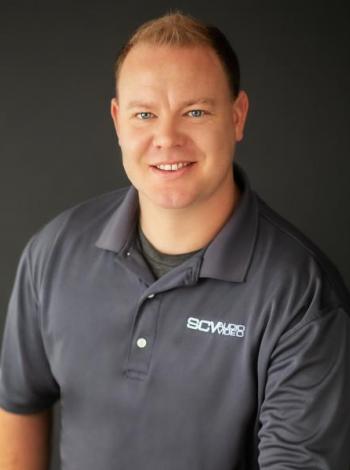 The new website portrays exactly what we do and delivers what we expected to receive on the investment. The structured approach 95Visual brought to the project instilled confidence in the team and their capabilities at every step of the process. Joshua and his team exceeded my expectations with the new content and website. I recommend 95Visual to every business that is looking to transform its web presence and could not imagine using another agency.