Pacific Coast Civil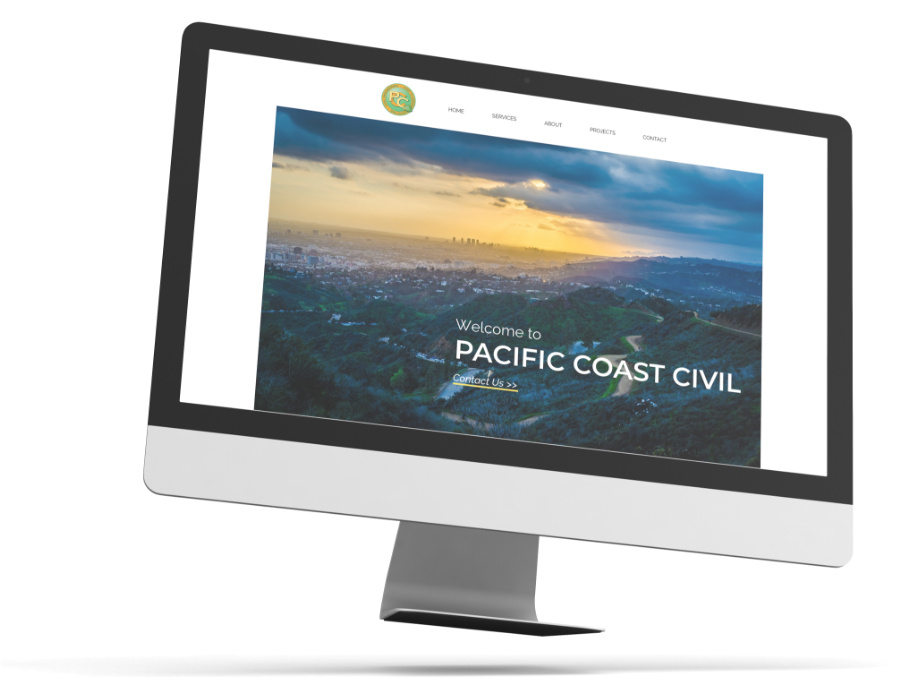 Pacific Coast Civil is a full-service land planning, civil engineering, and survey consulting firm based in Agoura Hills, CA. The firm has decades of experience working in challenging terrain and specializes in hillside development and land mapping. The initial project was a content strategy and new content to refresh the client's existing website, with plans to invest in a redesign and platform change in late 2021-early 2022.
Services Provided
Website Design & Development
The initial content strategy and content refresh project began in late 2020. Our content strategist discussed the history of the company, current service focus, and goals for their content. The resulting goals were to expand their content overall to improve organic traffic, make service content more informative for prospective clients in the bidding stage, and communicate the value their team brings to each project. 95Visual takes a content-first approach to all projects. We believe that cohesive, complete content is the first step to brilliant design and our clients find it helpful to see their content on the mockups during design. The content strategy process began with the Deep Dive Interview, in which our content strategist meets with leadership and project decision-makers to establish how we can reach their target audience best. Following this discussion, we created a content strategy brief, which identified the project goals and included content architecture for a thoughtful and organized sitemap. Client leadership met with our team to review those deliverables and give approval, then our content strategist began writing the new content. After the content has been approved by the client, it is reviewed by 95Visual's designer before the mockup kickoff call.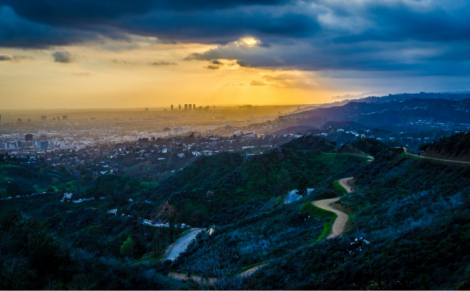 The client desired a clear distinction between the services and completed projects. We chose to create two different designs for each content type.
Titles
Image
Body Content
Image
The project and services items of the website were designed with ease of use, as well as aesthetics in mind. Both the Project and Services elements served multiple purposes; the main one being that both were laid out in a manner that was easy to navigate. The second purpose, that before clicking into the inner pages of Projects or Services, you were given a preview of each, in the form of an image. The client was happy with this idea and wanted to show their work in any way possible.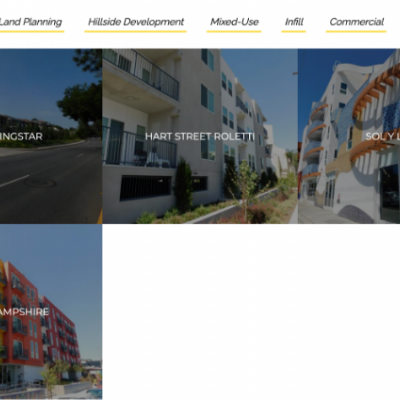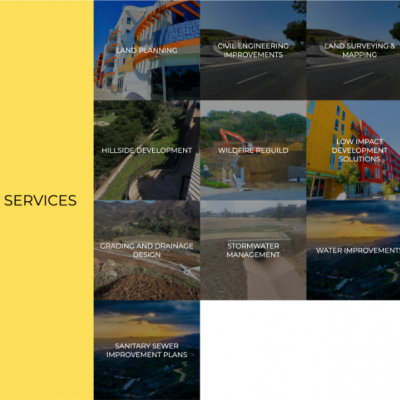 4A. Content Strategy and SEO
Content Strategy and SEOThe approved content replaced the outdated content and 95Visual began search engine optimization services after establishing the new organic traffic levels. We always recommend clients give SEO a minimum of 6 months to see the lasting results.

4B. Website Redesign, Additional Content, and Drupal Development
After the design and additional content received the client's approval our development team and senior designer began the work to build the website on Drupal.