AngelDogs Training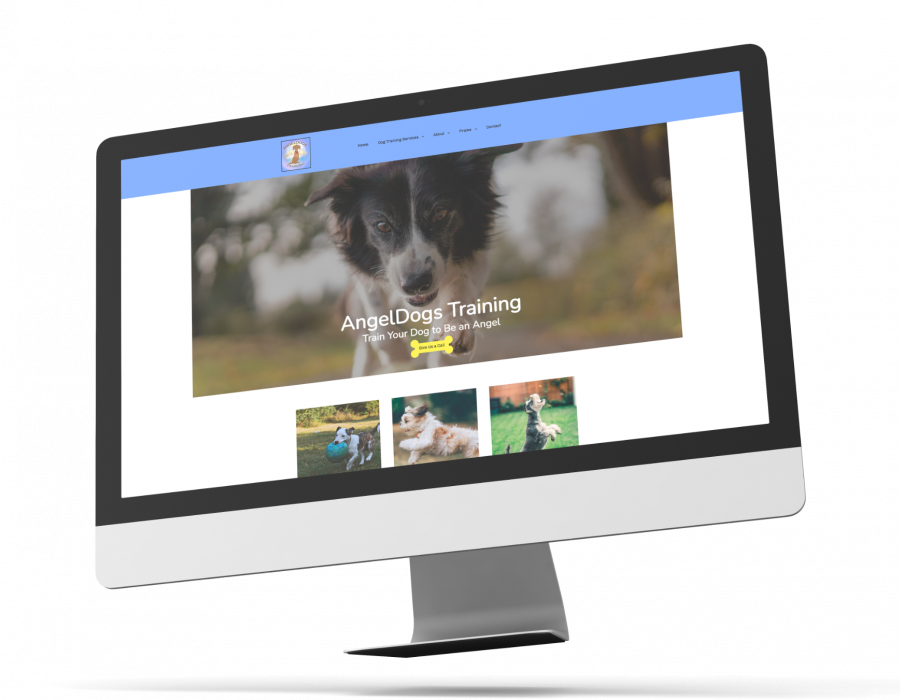 AngelDogs Training is a positive reinforcement trainer serving Santa Clarita Valley and the surrounding areas in Los Angeles county. The client's previous website was, as is common with many of our clients, nearly a decade old and didn't provide ease of use or intuitive functionality for their target audience. In anticipation of business increasing and with a growth goal identified, the client decided to move forward with a new website design, content strategy, and new content.
Services Provided
Website Design & Development
Our content strategist discussed the history of the company, current service focus, and goals for their content. 95Visual takes a content-first approach to all projects. We believe that cohesive, complete content is the first step to brilliant design and our clients find it helpful to see their content on the mockups during design. The content strategy process began with the Deep Dive Interview, in which our content strategist meets with leadership and project decision-makers to establish how we can reach their target audience best. Following this discussion, we created a content strategy brief, which identified the project goals and included content architecture for a thoughtful and organized sitemap. Client leadership met with our team to review those deliverables and give approval, then our content strategist began writing the new content. After the content has been approved by the client, it is reviewed by 95Visual's designer before the mockup kickoff call.
Following the approval of the website content our designer held a mockup kickoff call to establish design goals and objectives. The objective was to design a website that would effectively convey the business's expertise and instill confidence in potential clients. To achieve this goal, our designer focused on creating a professional and visually pleasing design that would resonate with dog owners and create a sense of trust. The color scheme was carefully chosen to be calming and natural, with soft shades of green and blue. The layout was structured in a logical and intuitive way, with clear headings and easy-to-navigate menus that enabled visitors to quickly find the information they needed. To further instill confidence in AngelDogs Training, we incorporated customer testimonials and highlighted the owner's extensive experience and qualifications. The final element included a variety of high-quality images that showcased happy AngelDogs of course!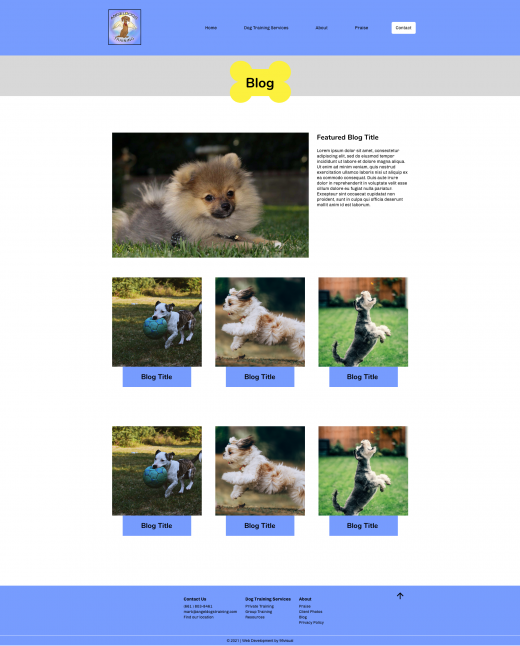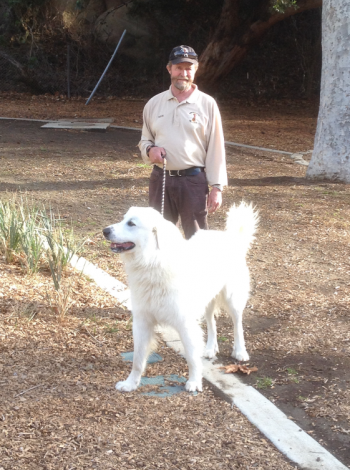 Working with 95Visual was a simple and well outlined process. I'm very happy with the completed project and look forward to seeing the long-term results of the work.