As technology keeps advancing and the programming landscape keeps changing, customization is the best solution to service your technological needs effectively. Custom web applications are some of the ways of streamlining and optimizing businesses. Before you have a custom web application developed, make sure that you invest time and research into the functions that will be needed.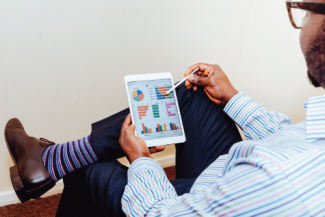 Every custom web application is meant to make the operation of your business easier and quicker. Through increased efficiency, you can reduce your operating costs and simultaneously boost your revenue. However, it is advisable to assess your entire needs extensively to determine which custom web application features will get your company a better return on investment. Hiring the services of an experienced Web Application development firm like 95Visual.com to build and integrate your business with Custom Web Applications is necessary.
A custom web application will help your business to run with a set of functions essential for creating growth offering custom solutions for your unique needs. Some of the problems that you may solve using the customized applications include internal inventory management, integrations with third-party vendors, and customer portals. Custom web applications utilize browser and web technologies to accomplish all tasks over your network whether via the internet or intranet.
When you integrate your business strategy with a custom web application within your system, your business will be improved significantly. Furthermore, you can streamline your sales team and improve your business management as you simultaneously simplify primary processes adjoining them with other third-party systems. The application will also enable you to remove all complex touch-points that frustrate your users. They simplify multiple actions enabling your users to access your services quickly and easily.
Thus, a custom web application is an additional benefit to your marketing campaign. They will enable your target audience to access your content quickly and efficiently. Some of the fundamental areas of your business that you can use a Custom Web Application include B2B order entry, sales dashboards, e-commerce, Utility billing, and portals. The applications are created using the latest technologies that are compatible with all browsers and operating systems. Consequently, 95Visual.com guarantees that your customized applications will be compatible with all devices regardless of the browsers.
Usability is necessary for the success of your business. You should go for custom web applications to simplify all complex tasks. Furthermore, you should make sure that your applications are simple to use with user-friendly interface designs. The quality and unique experience that your audience will have when using your applications will make them come back more often. Hence, your brand will grow exponentially once you integrate it with custom applications.
Every business requires excellent management to make sure that all operations are conducted efficiently with all ethics observed. The custom applications tools will enable you to stay in control of your business always. You can update content, gather data reports, and make administrative changes quickly using your custom-built applications.